It was one of our last big celebrations before COVID-19. Back in February, before the coronavirus invaded our world, the Telemus team gathered to mark a more upbeat milestone – our 15th anniversary.

Telemus was founded in 2005. Our firm was created with the belief that our clients deserve a more imaginative approach to their financial lives. That belief remains at the core of everything we do. In true Telemus style, our celebration was imaginative, too. We honored our company's Quest with a "spa day" of sorts, designed to enrich the team's mind, body and soul.

"Arrive to Telemus in your typical Friday causal clothes," read our itinerary for the day.

We started with a meditation session lead by Joanna Ledier and learned about meditation and mindfulness at work. Our teammates from Ann Arbor and Chicago joined by teleconference. It was a calming start to the day.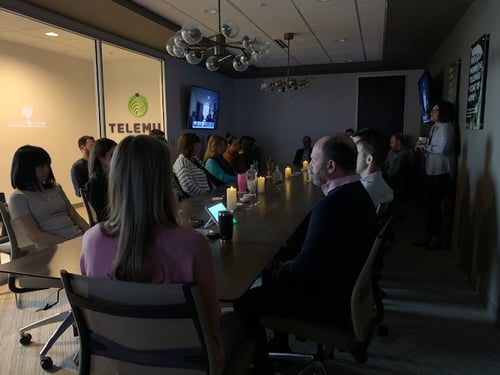 Back at our desks, Telemus team members got a Tickets At Work Discount for future travel and entertainment (after the pandemic has ended.)

Over lunch, our in-house chef, Mike Ran, lead us in a hands-on cooking class (again streamed live to Ann Arbor and Chicago.) Who knew then how much live streaming we'd all be doing today?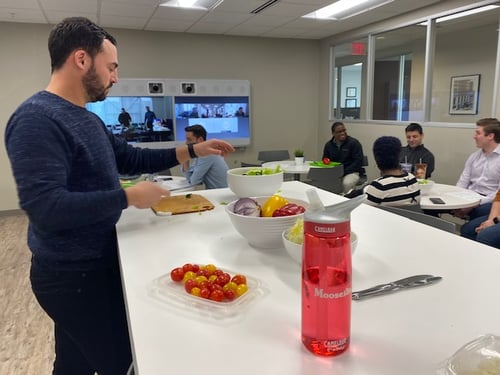 The celebration ended with a "wine down" led by Nick Appone from Old Woodward Cellar who helped enhance our knowledge of wine. That provided a perfect segue for our Chairman and CEO, Gary Ran, to toast to 15 years and honor our Telemates who've been here from the start, Andy Bass, Bob Stone, Brian Babcock, Josh Levine, Karen Wimberley, Lyle Wolberg and Tom Uber.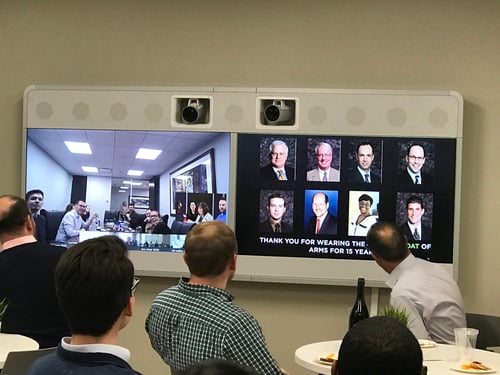 We're so glad we celebrated when we did. Cheers to the next 15 years, post COVID and beyond.