It isn't Market Timing that Determines Success...
It is time in the market.
I entered the investment business in late November 1979 when the Dow Jones Industrial Average was around 800. Today almost exactly 39 years later the Dow is now around 23,000 which is a 9% compounded annual return, about equal to the long-term average annual return of the market. Over those 39 years we've had recessions (anyone remember 1980, 1981, 1990, 2000, 2007 and 2008), wars (Kuwait, Iraq, Afghanistan), market selloffs (1987, 2000, 2008), high inflation, double-digit interest rates (how about the prime rate at 20%), $100 oil, etc., but despite all that the stock market has climbed the proverbial wall of worry to reach where we stand today. I would expect the next 39 years we'll have a lot of events similar to the past as history has a way of repeating itself but I bet the Dow will be higher then than it is today. How much higher I don't know but I wouldn't be surprised if it grows around the same rate as it has the past 39 years or roughly a 9% annual return.
While no one likes it when the stock market goes down guess what - they occasionally do. I know that comes as a surprise to some people but its happened before and it will happen again, no doubt. While losing money never feels good there's a difference between a temporary decline in value and a permanent loss. Selling based on emotions never is a good idea, and it turns a temporary decline in value into a permanent loss. Numerous studies have shown that it's far better to ride it out than to try to time the markets.
One of the things I've learned in the 39 years I've been doing this professionally is that it isn't market timing that determines investment success but rather time in the market. Now is a good time to remember that!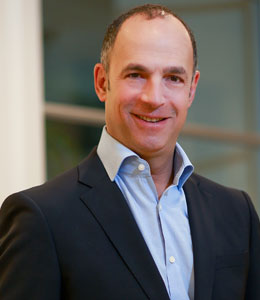 A founding Partner of Telemus, Gary Ran serves as the firm's chairman. In this role, he is responsible for the overall strategic direction of Telemus in addition to managing key member relationships and serving on the firm's investment committee. Prior to forming Telemus in 2005, Ran served as a first vice president of investments at Merrill Lynch and as senior vice president of investments at UBS Financial Services. During his career of more than 20 years as a retail stockbroker, he built one of the largest brokerage practices in the industry. He has been repeatedly selected as one of "America's Top 100 Advisors" and "America's Top Independent Advisors" by Barron's magazine and is frequently quoted in numerous industry publications.
Gary Ran
gran@telemus.com