Last night Donald Trump won a closely contested election that has been described as a historic upset. As the night progressed and Trump's chances of victory moved from not probable, to possible, to very probable, both equity and fixed income markets began to react to a Trump victory. Global equity markets dropped, including the US market as reflected by a 5% drop in S&P 500 futures trading. Bond markets across the globe saw interest rates drop as the "risk off" trade manifested itself in a flight to safety. The negative reaction was based largely on the aggressive tone set by "candidate" Trump relative to a host of issues domestic and global, which led all to believe that the uncertainty of the campaign outcome would be replaced by the uncertainty of a Trump presidency. However, when candidate-Trump became President-Elect Trump there was a definitive tonal transformation that was readily apparent in his victory speech. As if struck by the gravity of soon becoming the leader of the free world and realizing the immense responsibility attendant to that role, President-Elect Trump was suddenly gracious, humble, even statesman-like in his message of bringing a divided country together.
Interestingly, the tonal change was instantly recognized by the global financial markets as evidenced by a turnaround in the equity futures market. By the time Trump had concluded his remarks the futures market had cut its losses in half and readings throughout the morning continued to improve. The cash markets opened the day flat and have improved steadily with the major equity indexes now up on the day nearly 1%. The change in the equity markets flipped the bond market as well, with 10-year US Treasury yields moving from 1.72% when the equity futures were at their nadir to the current yield of 2.03%. Such a swing in 10-year US Treasury yields is remarkable in such a short period of time. There was little doubt that the outcome of the election would generate increased market volatility, but the surprise Trump victory added to the equation.
It should be noted that none of the financial, social, and structural challenges faced by the US and other countries across the globe have changed overnight. Brexit and the Trump election reflect the voice of the disenfranchised and a democratic expression of social unrest. Similar outcomes are certainly possible in upcoming elections elsewhere and increased volatility is likely to continue. Moreover, promises of increased infrastructure spending, replenishment of our military firepower, and the creation of millions of new jobs will require monumental government spending at a time when fiscal deficits are already significant and we are quickly approaching a constitutional debt ceiling. Further, the fact that our current economic expansion is long in the tooth and economic growth is still sub-2% despite eight years of zero percent interest rates creates an even higher hurdle for positive and sustainable change.
With relative certainty we can say that it is too soon to draw any conclusions from this historic election or the short-term gyrations of the markets. The markets will eventually trend in line with economic fundamentals, both domestic and global, as well as geopolitical circumstances. Over the coming days and weeks the Trump presidency will take shape as more detailed policies are articulated, cabinet appointments are indicated, and this historic change is digested here and abroad. The improved civility of post-election politics should provide optimism to all. We are not so naïve to think that this spirit of cooperation will last untested, but we certainly hope that it prevails because without it we are doomed to the legislative inaction of the past many years. As a result our near-term investment outlook remains cautious.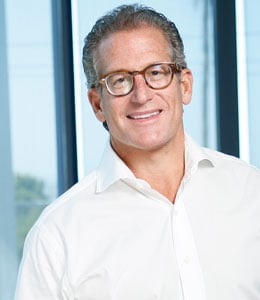 David has been a member of the Telemus team since 2014. As the Chief Investment Officer, David formulates investment strategy and constructs portfolio model allocations for approval by the Investment Committee. David also serves as Chair of the Investment Committee and is a member of all internal research groups. David is a graduate of the University of California, Berkeley, and brings to Telemus more than 34 years of investment management experience serving as Founder, CEO and lead portfolio manager of investment firms serving both institutional and high net worth clients. David enjoys golf, skiing, and cycling, as well as architecture and contemporary art. He also loves to spend time with his wife, two children, and two grandchildren.
David Post
dpost@telemus.com