Telemus Weekly Market Review February 15th - February 19th, 2021
February 15 – February 19 Week in Review
It was mostly a down week for the market last week. The Nasdaq Composite fell 1.6%, the Russell 2000 fell 1.0%, and the S&P 500 fell 0.7%. Only the Dow Jones Industrial Average ended the week slightly higher, up 0.1%. It was a good week for the financial and energy stocks, as growth/inflation expectations increased, but it wasn't so great for the growth stocks that were being supported by really low interest rates. Interest rates were still low from a historical perspective, but the quick ascent in the longer end of the yield curve raised investor valuation concerns.
The top weighted information technology sector dropped 1.9%, which weighed heavily on index performance given the sector comprises about 28% of the S&P 500's market capitalization. The health care, utilities, and consumer staples sectors also posted noticeable declines.
Conversely, the curve steepening activity in the Treasury market was a boon for the bank stocks within the financials sector, while the energy sector continued to rally from a low base. Oil prices were volatile after a winter storm forced many refineries in Texas to temporarily shut down. The cyclical materials and industrials sectors were the other two sectors that closed higher for the week.
On the news front the following occurred last week:
Retail sales and producer inflation data for January exceeded expectations;
The latest unemployment data painted the case for additional fiscal stimulus;
Treasury Secretary Yellen reiterated the "think big" approach to stimulus;
Reports suggested that the U.S. will double its vaccine supply in the coming weeks; and
Earnings reports continued to beat expectations.
From a price action perspective, the S&P 500 didn't move all that much last week, even though it closed lower in every session. This suggests the market has entered a consolidation phase in which it absorbs higher rates and cyclical rotation without hurting overall risk sentiment.
On the interest rate front the yield curve continued to steepen as the 10 year U.S. Treasury yield rose 15 basis points to 1.35% amid continued selling interest that was supported by a pro-cyclical news cycle. The 2 year U.S. Treasury yield increased only one basis point to 0.11%.
In other markets WTI crude fell slightly closing at $59.01 a barrel, the U.S. Dollar index closed marginally lower at 90.34 and gold prices fell closing at $1,783.10 an ounce.

February 22 – February 26 Economic Calendar
Monday
Chicago Fed National Activity Index
8:30 AM ET


Leading Indicators
10:00 AM ET
Dallas Fed Manufacturing Survey
10:30 AM ET
Tuesday
Redbook
8:55 AM ET
Case-Shiller Home Price Index
9:00 AM ET
FHFA House Price Index
9:00 AM ET


Consumer Confidence
10:00 AM ET
Jerome Powell Speaks
10:00 AM ET
Richmond Fed Manufacturing Index
10:00 AM ET
Wednesday
MBA Mortgage Applications
7:00 AM ET
New Home Sales
10:00 AM ET
Jerome Powell Speaks
10:00 AM ET
State Street Investor Confidence Index
10:00 AM ET
EIA Petroleum Status Report
10:30 AM ET
Survey of Business Uncertainty
11:00 AM ET


Thursday




Thursday






Durable Goods Orders
8:30 AM ET



GDP
8:30 AM ET



Jobless Claims
8:30 AM ET


Pending Home Sales Index
10:00 AM ET
EIA Natural Gas Report
10:30 AM ET
Kansas City Fed Manufacturing Index
11:00 AM ET
Fed Balance Sheet
4:30 PM ET


Friday
International Trade in Goods (Advance)
8:30 AM ET
Personal Income and Outlays
8:30 AM ET
Retail Inventories (Advance)
8:30 AM ET
Wholesale Inventories (Advance)
8:30 AM ET
Chicago PMI
9:45 AM ET
Consumer Sentiment
10:00 AM ET
Baker Hughes Rig Count
1:00 PM ET
Farm Prices
3:00 PM ET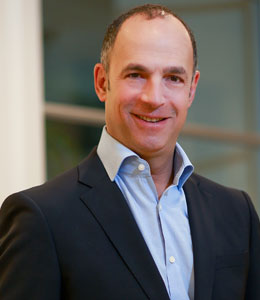 A founding Partner of Telemus, Gary Ran serves as the firm's chairman. In this role, he is responsible for the overall strategic direction of Telemus in addition to managing key member relationships and serving on the firm's investment committee. Prior to forming Telemus in 2005, Ran served as a first vice president of investments at Merrill Lynch and as senior vice president of investments at UBS Financial Services. During his career of more than 20 years as a retail stockbroker, he built one of the largest brokerage practices in the industry. He has been repeatedly selected as one of "America's Top 100 Advisors" and "America's Top Independent Advisors" by Barron's magazine and is frequently quoted in numerous industry publications.
Gary Ran
gran@telemus.com