Telemus Weekly Market Review March 22nd - March 26th, 2021
March 22 – March 26 Week in Review
It was a mixed bag for the U.S. equity markets last week. The S&P 500 went through some gyrations with technical and quarter end rebalancing, but it ultimately ended with a 1.6% gain with all of the gain coming on Friday. The Dow Jones Industrial Average also closed higher, gaining 1.4%, while the Nasdaq Composite, down 0.6%, and the Russell 2000, lower by 2.9%, lost ground.
Nine of the 11 S&P 500 sectors contributed to the advance, and eight rose at least 2.0%, including the real estate sector with a 4.2% gain. The top-weighted information technology sector gained 2.5%, but the mega-caps within the consumer discretionary and communication services sectors still underperformed.
Positive news last week included speculation that President Biden will announce an infrastructure plan reportedly with a price tag of up to $4 trillion, weekly initial claims declining by 97,000 to 684,000 their lowest level since last March, more states saying they will expand vaccine eligibility, Intel announcing plans to invest $20 billion to build two semiconductor manufacturing facilities in Arizona and the Eurozone reporting stronger than expected flash March Manufacturing PMIs.
In other developments, Fed Chair Powell and Treasury Secretary Yellen testified before Congress on the CARES Act in what was really a non-event for the markets. AstraZeneca's encouraging U.S. vaccine trial data was questioned by an independent panel, but the company confirmed its vaccine was 76% effective against symptomatic COVID-19.
In the bond markets the 10 year U.S. Treasury yield declined seven basis points to 1.66% while the 2 year yield declined one basis point to 0.144% as inflation fears abated.
In other markets the U.S. Dollar moved higher closing at 92.72 to end the week. WTI crude futures fell again closing at $60.72 a barrel. Gold edged lower closing at $1,731.60 per ounce.

March 29 – April 2 Economic Calendar
Monday
Dallas Fed Manufacturing Survey
10:30 AM ET





Tuesday
Redbook
8:55 AM ET
Case-Shiller Home Price Index
9:00 AM ET
FHFA House Price Index
9:00 AM ET


Consumer Confidence
10:00 AM ET






Wednesday
MBA Mortgage Applications
7:00 AM ET
ADP Employment Report
8:15 AM ET
Chicago PMI
9:45 AM ET
Pending Home Sales Index
10:00 AM ET


State Street Investor Confidence Index
10:00 AM ET


EIA Petroleum Status Report
10:30 AM ET


Farm Prices
3:00 PM ET



Thursday




Thursday






Challenger Job-Cut Report
7:30 AM ET



Jobless Claims
8:30 AM ET


PMI Manufacturing Final
9:45 AM ET
ISM Manufacturing Index
10:00 AM ET
Construction Spending
10:00 AM ET


EIA Natural Gas Report
10:30 AM ET
Baker Hughes Rig Count
1:00 PM ET
Fed Balance Sheet
4:30 PM ET
Friday
Motor Vehicle Sales
Employment Situation
8:30 AM ET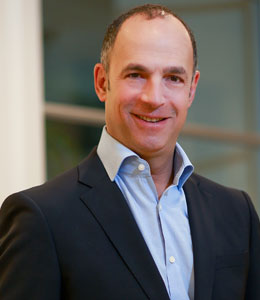 A founding Partner of Telemus, Gary Ran serves as the firm's chairman. In this role, he is responsible for the overall strategic direction of Telemus in addition to managing key member relationships and serving on the firm's investment committee. Prior to forming Telemus in 2005, Ran served as a first vice president of investments at Merrill Lynch and as senior vice president of investments at UBS Financial Services. During his career of more than 20 years as a retail stockbroker, he built one of the largest brokerage practices in the industry. He has been repeatedly selected as one of "America's Top 100 Advisors" and "America's Top Independent Advisors" by Barron's magazine and is frequently quoted in numerous industry publications.
Gary Ran
gran@telemus.com