Telemus Weekly Market Review November 15th - November 19th, 2021
The Changing Composition of the FOMC
This morning, President Biden nominated Jerome Powell for his second term as Fed Chairman. Chairman Powell's term was set to expire at the end of January. Lael Brainard, who was rumored to also be in the running for the role of Chair, was elevated from the Fed's Board of Governors to the Vice Chair post, where she is likely to have a greater role over regulation.
The Fed is a unique organization in that its governance was structured so that it is not be politicized. Even the Fed Chairman has limits to what he or she can accomplish on their own. However, as we look toward 2022 its going to be a big year for the Fed as they look to exit their quantitative easing program and potentially begin raising rates. As such, what's going on at the Fed is a big deal and its much broader than just what happens with the Fed Chairmanship.
The Fed Chair is an important role as they frame the discussion and ultimately propose whatever motions are voted on by the Federal Open Market Committee (FOMC). However, the FOMC is a 19-member committee, of which, 12 members are able to vote at any time. Among them, 7 are governors appointed by the President (and confirmed by the Senate) who are given a permanent vote until their term expires. The other five voting members are the regional Reserve Bank presidents although the New York Fed president receives a permanent vote. These regional presidents are appointed by their local board of directors, which consists of men and women from the business community; hence they are not politically appointed.
The makeup of the committee is important to consider given that some of the FOMC members that have recently voted to taper, or slow the pace of monthly bond purchases, won't be voting in 2022. In fact, a number of them won't. The list includes Fed Governors Quarles and Clarida, whose terms are set to expire. On top of that, regional Fed presidents Rosengren (Boston Fed) and Kaplan (Dallas Fed) have both recently stepped down. Thus, the makeup of the committee will be different in 2022. This comes at a time when the FOMC will be making some hard and meaningful decisions and could even face higher than normal dissent. As we look at the regional Fed Presidents that will receive a vote in 2022 (New York, Cleveland, Boston, St. Louis and Kansas City), it would appear to us the makeup of this cohort may be a bit more hawkish, or more intent on combating inflation, than the current composition of voting members.
The amount of change going on among the Federal Open Market Committee is a lot. What makes it even more challenging is the gradual trend carried out by the past three Fed Chairman (Bernanke, Yellen and Powell), who have placed greater emphasis on transparency in the Fed's thought process and expectations. Prior to this movement, Fed Chairs, such as Alan Greenspan, chose to be coy with their expectations so as not to let the market get too far ahead in predicting expectations. More transparency out of the FOMC has sought to allow markets the ability to price in expectations ahead of moves by the Fed, with the hopes of easing market and economic volatility along the way. In fact, that's exactly what happened with the latest decision to begin to taper bond purchases, which thus far has not had a significant impact on markets.
Even without any changes in the makeup of the FOMC, it seems likely that the committee may not all arrive at the same conclusions on policy at the same time. These are hard decisions and determining the right timing can be more art than science. We've started to see signs of this as forecasts of regional Reserve Bank presidents have been increasingly more diverse. Naturally these varied viewpoints are likely to spill into FOMC policy debates. As such, it's important to have a strong chair that is able to effectively build consensus among the committee and do so in a in a quick and decisive manner. This will be a greater challenge than Chairman Powell has faced in his first term.
---
All opinions expressed in this article are for general informational purposes and constitute the judgment of the author(s) as of the date of the report. These opinions are subject to change without notice and are not intended to provide specific advice or recommendations for any individual or on any specific security. The material has been gathered from sources believed to be reliable, however Telemus Capital cannot guarantee the accuracy or completeness of such information, and certain information presented here may have been condensed or summarized from its original source. PAST PERFORMANCE IS NOT A GUARANTEE OF FUTURE RESULTS. Investment decisions should always be made based on the client's specific financial needs, goals and objectives, time horizon and risk tolerance. Current and future portfolio holdings are subject to risk. Risks may include interest-rate risk, market risk, inflation risk, deflation risk, currency risk, reinvestment risk, business risk, liquidity risk, financial risk, and cybersecurity risk. These risks are more fully described in Telemus Capital's Firm Brochure (Part 2A of Form ADV), which is available upon request. Telemus Capital does not guarantee the results of any investments. Investment, insurance and annuity products are not FDIC insured, are not bank guaranteed, and may lose value.


Advisory services are only offered to clients or prospective clients where Telemus and its representatives are properly licensed or exempt from licensure. No advice may be rendered by Telemus unless a client service agreement is in place. All composite data and corresponding calculations are available upon request.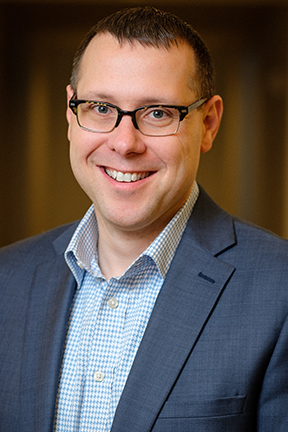 Matt joined the Telemus team in 2018. As Chief Investment Officer, he leads the firms the investment process and research effort. Matt has experience as an equity analyst and portfolio manager and has advised corporate pension plans on their manager selection. He's been quoted in Money Magazine and Barron's.
Matt Dmytryszyn
mdmytryszyn@telemus.com