Josh Levine Named Among Crain's 2022 Notable Money Managers
Telemus is proud to announce that Partner and Senior Financial Life Advisor Josh Levine has been selected as one of Crain's 2022 Notable Money Managers. He will be recognized in the October 28 print issue of Crain's Detroit Business.

Josh has been a member of the Telemus team since its inception in 2005. He was promoted to Partner in 2011. Just a few years later, he took on responsibility for leading the management team (Investments, Legal, HR and Operations.) In 2022, Josh took over management of our advisors and overall firm sales.

"Josh is well-liked by everyone he meets. He is warm, friendly, and inviting. He is always doing what is best whether it's for his clients, our employees or the community," says Chief Operating Officer and Partner Matt Ran. "He is knowledgeable on many subjects making him a very well-rounded advisor. Josh is the ideal advisor, manager, and partner. This honor is well deserved."

Crain's Detroit Business recognizes notable money managers who are executive-level finance professionals with a record of success and who use their skills to bolster their communities and mentor younger generations. To be selected, awardees must make a measurable impact on the industry and have the power to effect change. In addition, they must be involved in community or philanthropic activities, mentoring programs or diversity, equity, and inclusion initiatives.

"Our company was founded with the mission to provide clients comprehensive financial life management. I am proud to say I was instrumental in implementing that approach," Josh says. "I am driven every day by the opportunity to work with smart and passionate professionals who share my desire to provide exceptional service to our clients. While in previous roles I delivered results to large corporations, today I find it extremely gratifying to work with clients and their families to thoughtfully help them achieve their comprehensive goals."

Josh earned an MBA at Emory University and a bachelor's degree from the University of Texas at Austin.

Outside the office, he gives back to the community by chairing the Investment Committee at Temple Israel and serving as President of the board of Hillel Day School. Josh is also a member of the board of governors for the United Jewish Foundation of Metropolitan Detroit. Along with our team, he has volunteered and supported Junior Achievement for Southeastern Michigan, Brilliant Detroit, Volunteers of America Adopt a Family, Volunteers of America Operation Backpack, Michigan Humane, and Forgotten Harvest. In his free time, he enjoys spending time with his wife and their 4 children and competing in triathlons.
Please join us in congratulating Josh on his impactful career and this distinguished honor.
---
PAST PERFORMANCE IS NOT A GUARANTEE OF FUTURE RESULTS. Investment decisions should always be made based on the client's specific financial needs, goals and objectives, time horizon and risk tolerance. Current and future portfolio holdings are subject to risk. Risks may include interest-rate risk, market risk, inflation risk, deflation risk, currency risk, reinvestment risk, business risk, liquidity risk, financial risk, and cybersecurity risk. These risks are more fully described in Telemus Capital's Firm Brochure (Part 2A of Form ADV), which is available upon request. Telemus Capital does not guarantee the results of any investments. Investment, insurance and annuity products are not FDIC insured, are not bank guaranteed, and may lose value.

Crain's Detroit Notable Money Managers (2022)*
*Awards and recognitions by unaffiliated publications should not be construed by a client or prospective client as a guarantee that the client will experience a certain level of results if Telemus Capital, LLC ("Telemus") is engaged, or continues to be engaged, to provide investment advisory services, nor should they be construed as a current or past endorsement of Telemus or its representatives by any of its clients. Rankings published by magazines and others are generally based on information prepared and/or submitted by the recognized adviser. This list features only individuals for whom nominations were submitted and accepted after a review by our editorial team. To qualify for the list, nominees must be based in the Detroit area, currently employed full time at a financial institution or company offering wealth management services, have a minimum of five years of experience, and oversee at least $10 million in assets under advisement. Investment returns were not a component of the award. Telemus did not pay a fee for inclusion on this list.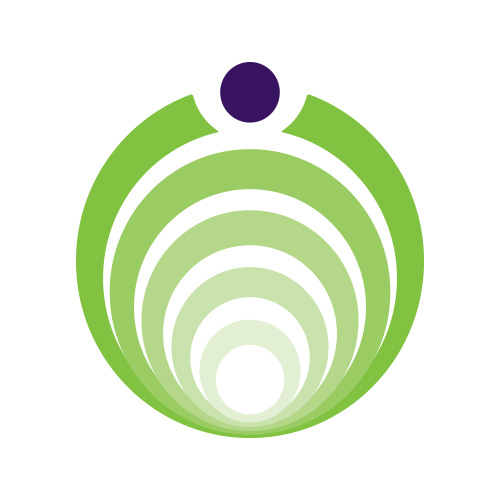 Telemus is a place where financial security is just the starting point. A place where you can identify and realize a more profound, more aspirational mission – to leverage your wealth to help you achieve your envisioned future. Through a deep and thoughtful exploration process with a unique team of experts, we help you define what financial and personal achievement means. By igniting a partnership with Telemus, we will help you attain personal life enrichment, your grandest visions, and your life's most important goals. At Telemus, we have a different perspective on your financial life. When you take a seat at the Telemus Roundtable, you gain access to the most compelling conversations and inspired solutions for your financial future. We offer you a brand new, more holistic outlook far beyond just investment management which we know will serve as the inspiration for a more enriched life.
Telemus