Employees create 25 unique blankets and video messages of support via the organization Fleece & Thank You
Twenty-five blankets carrying messages of love and encouragement, handmade by members of the Telemus team, are headed to 25 children hospitalized this holiday season.
"I know how tough it is for kids when they're at the hospital," said Josh Levine, a Telemus partner and senior financial life advisor. "The fact that I get to make something I know will brighten someone's day during an otherwise tough situation makes me feel great."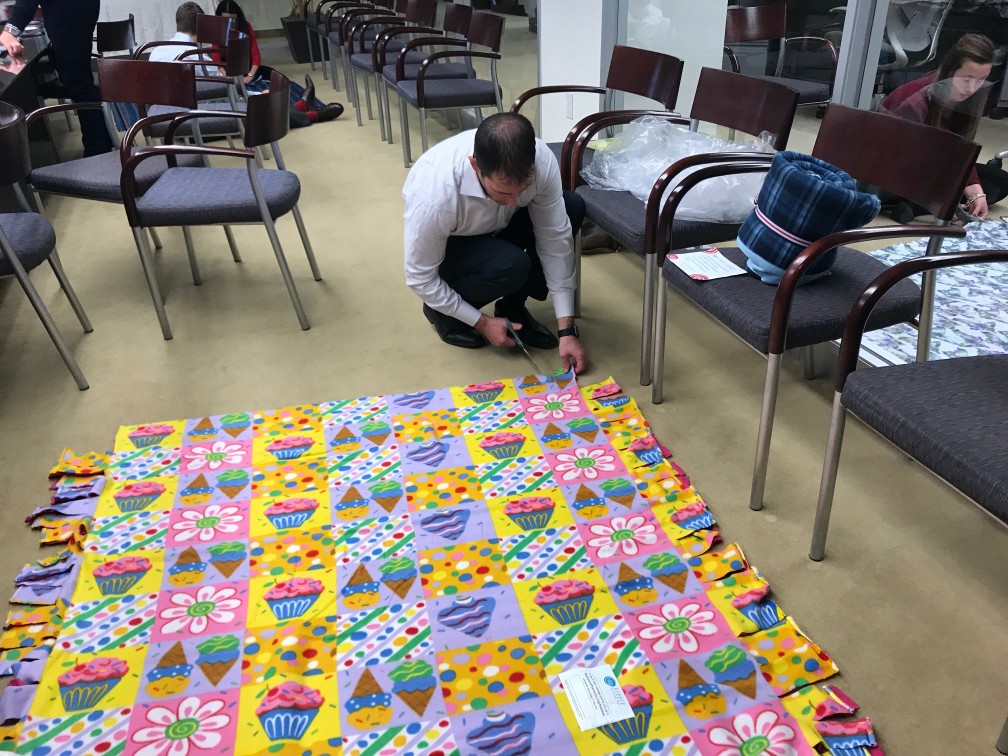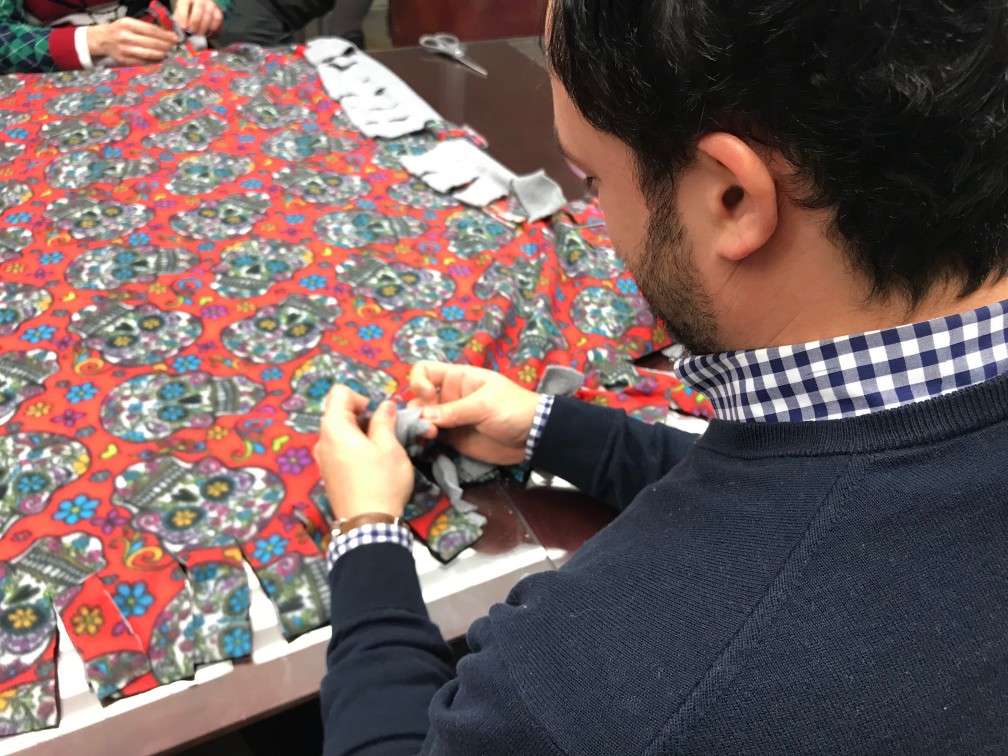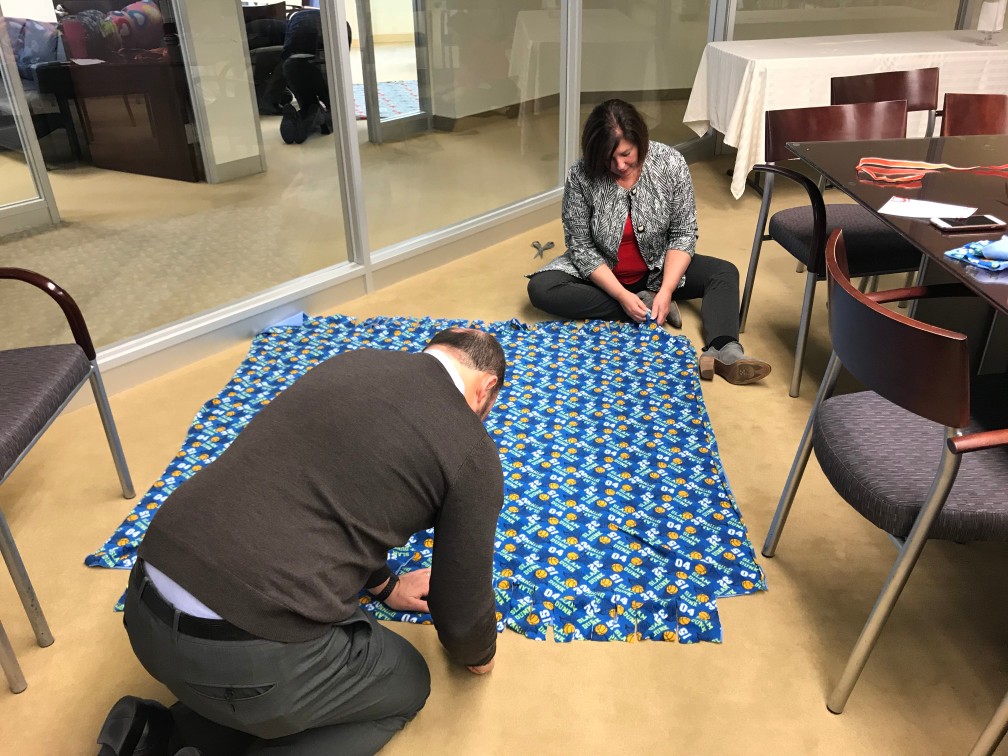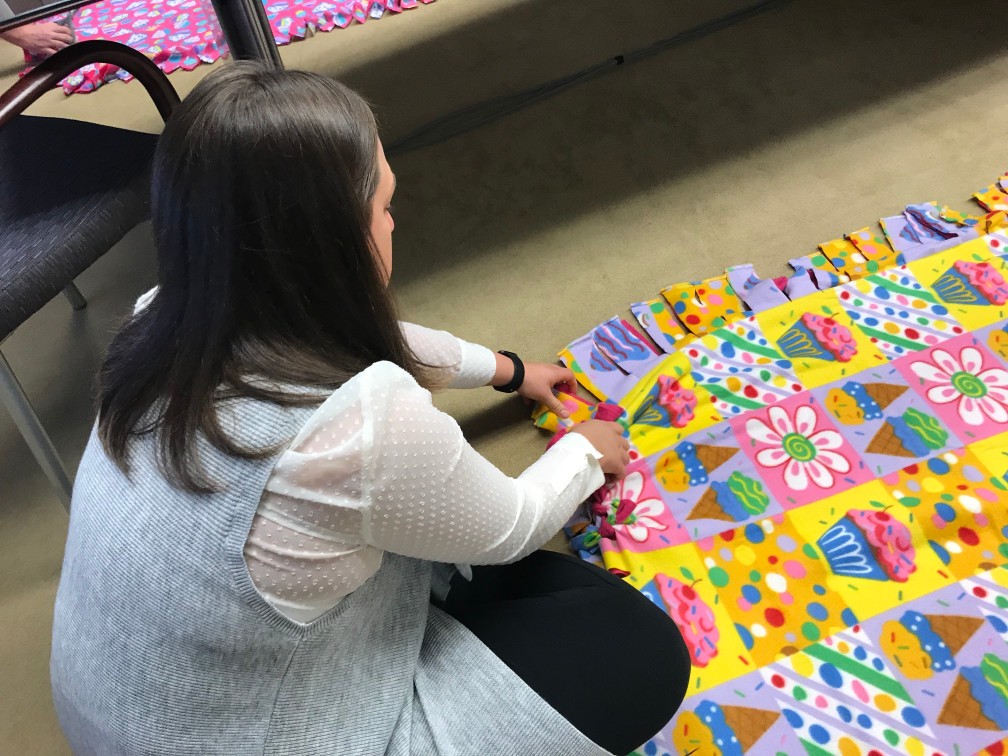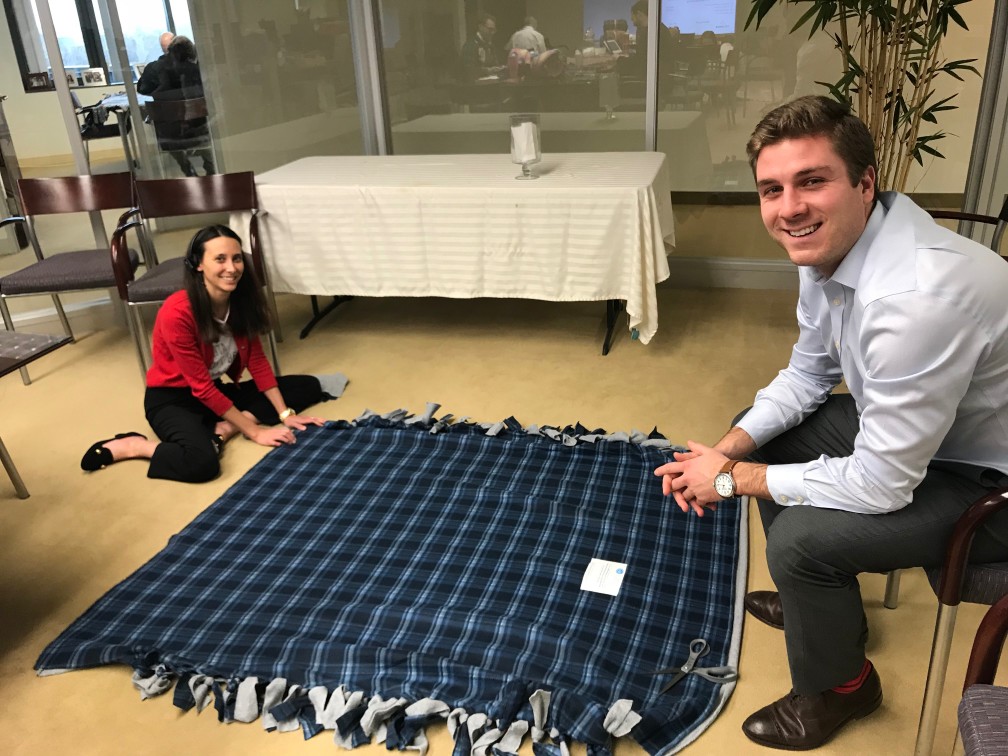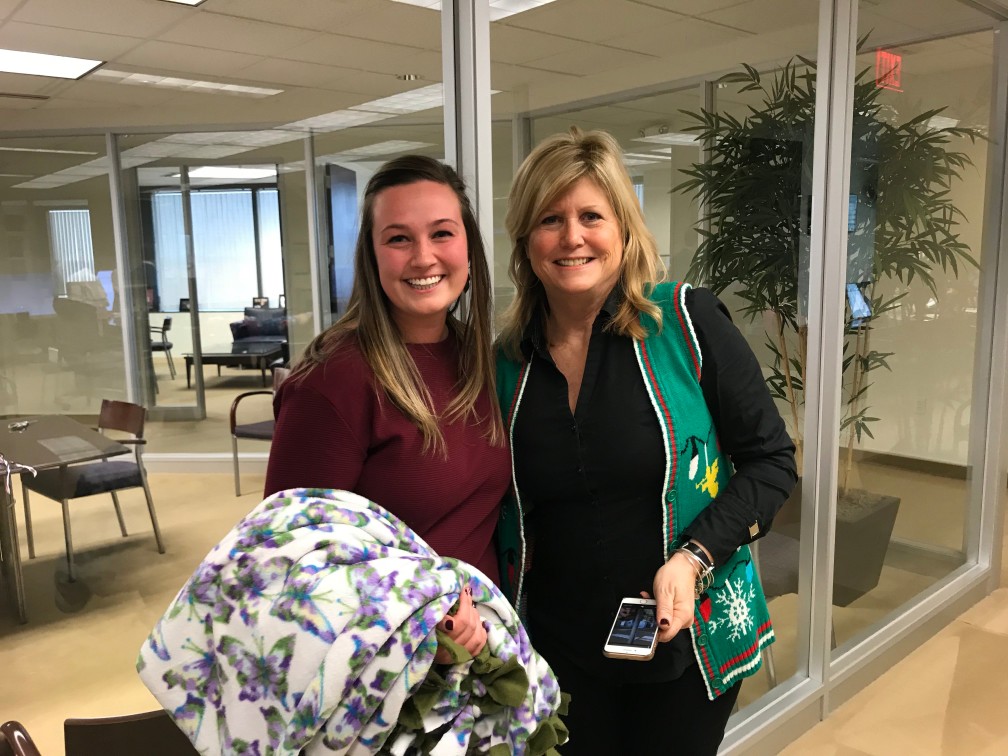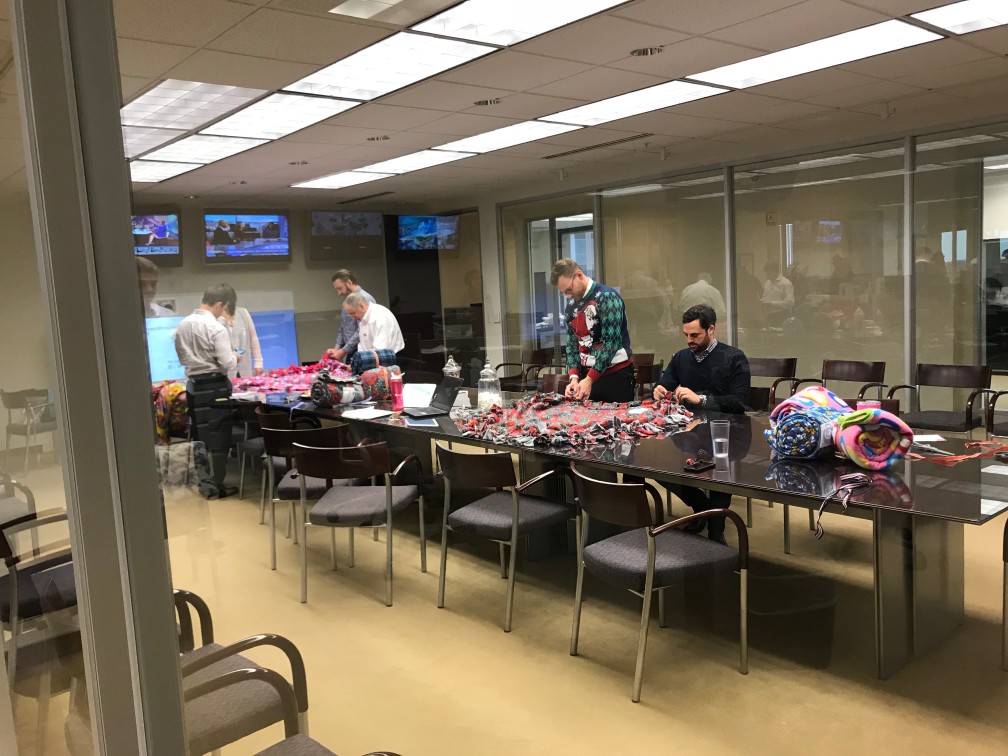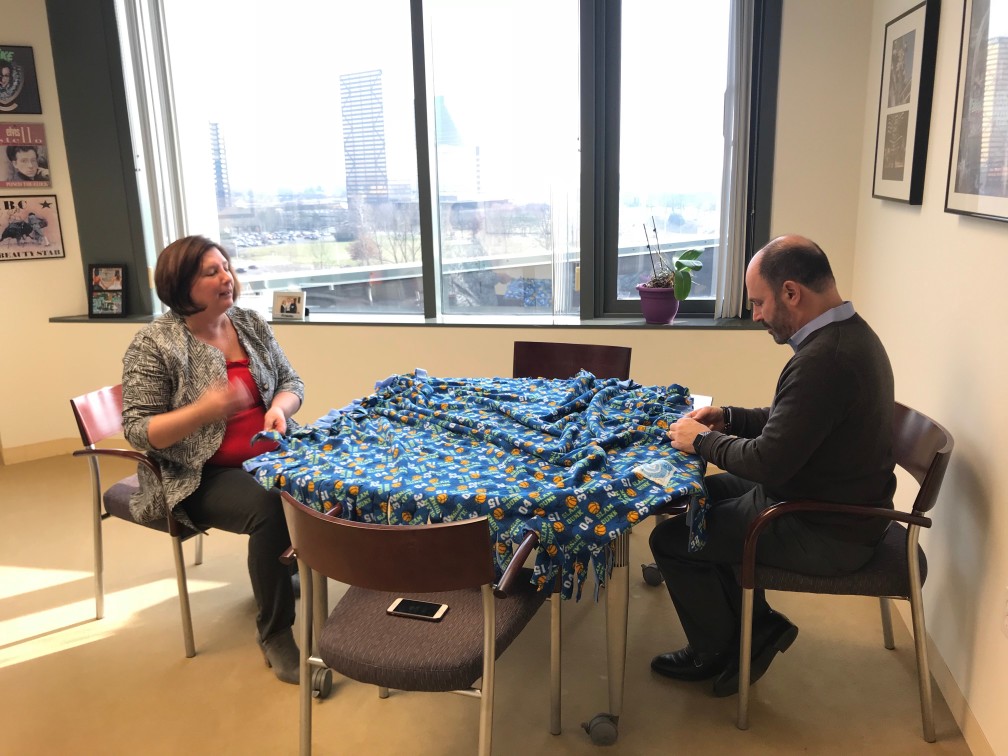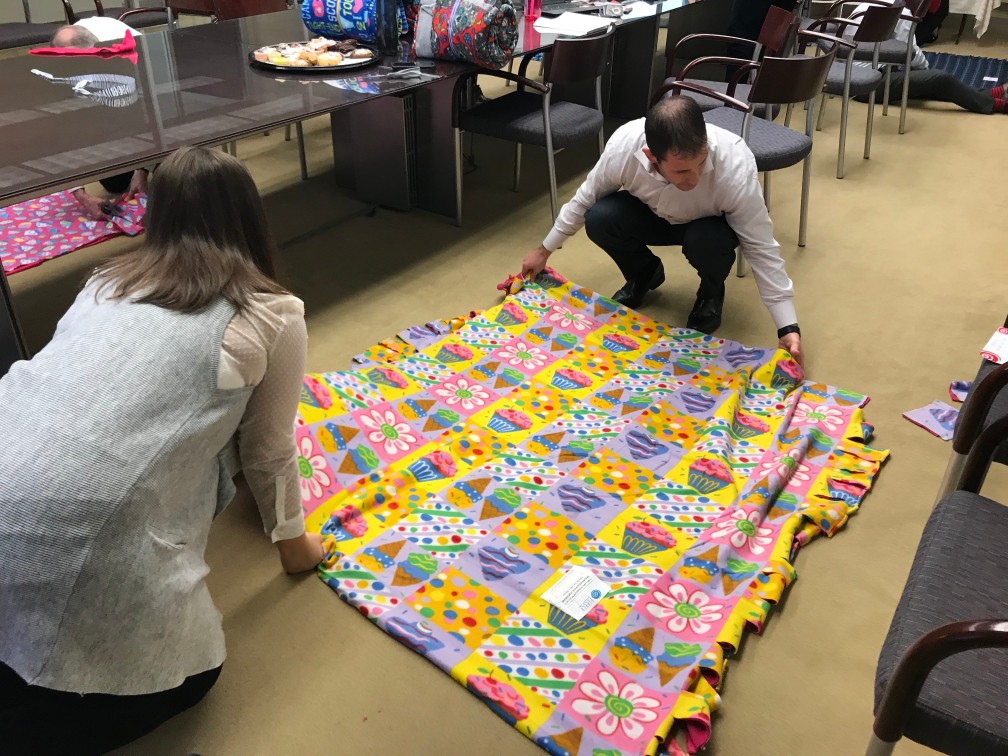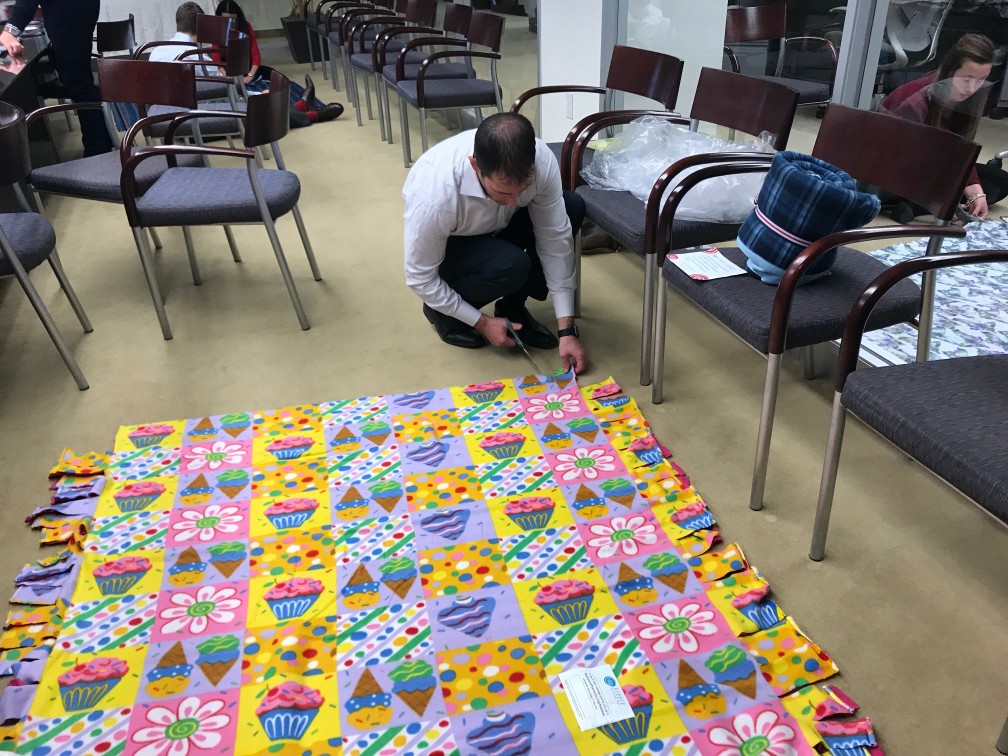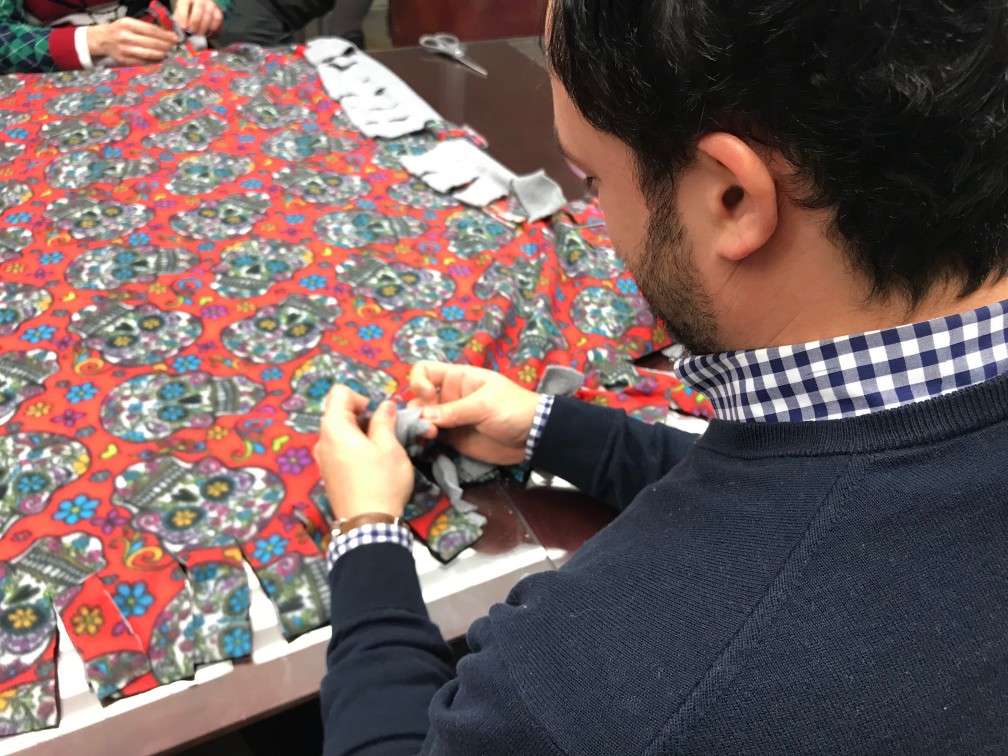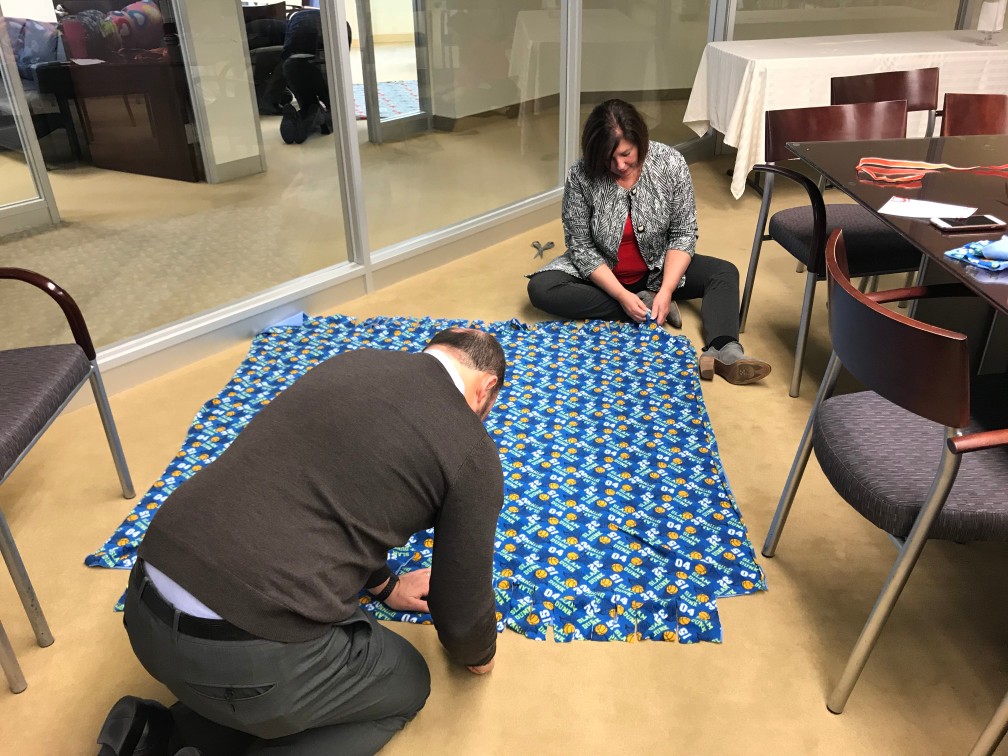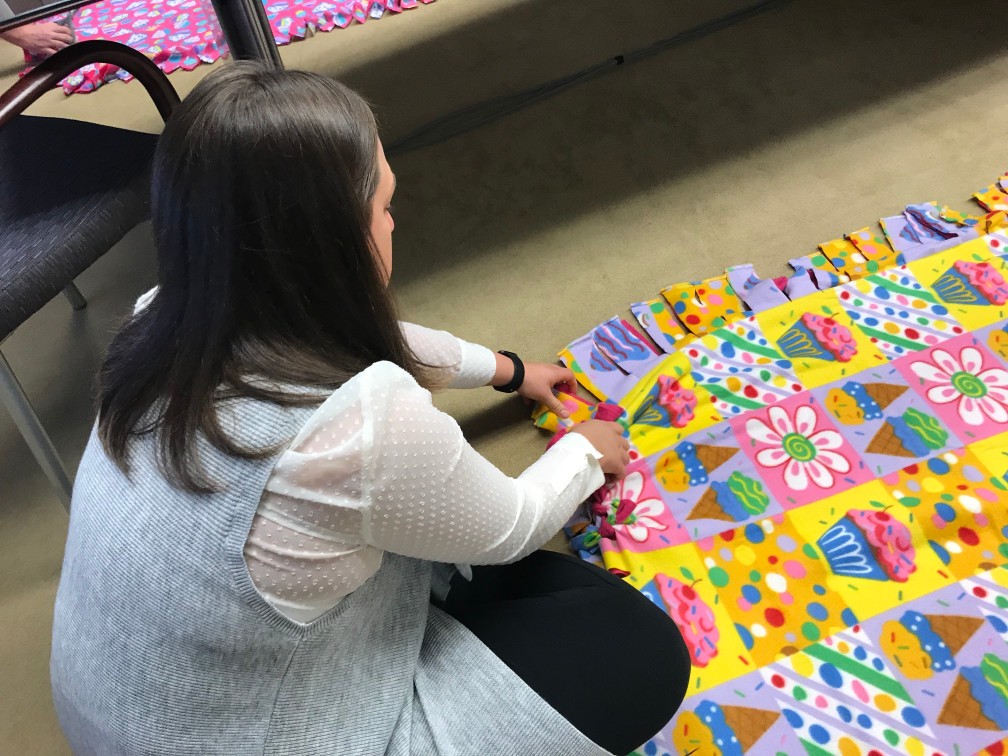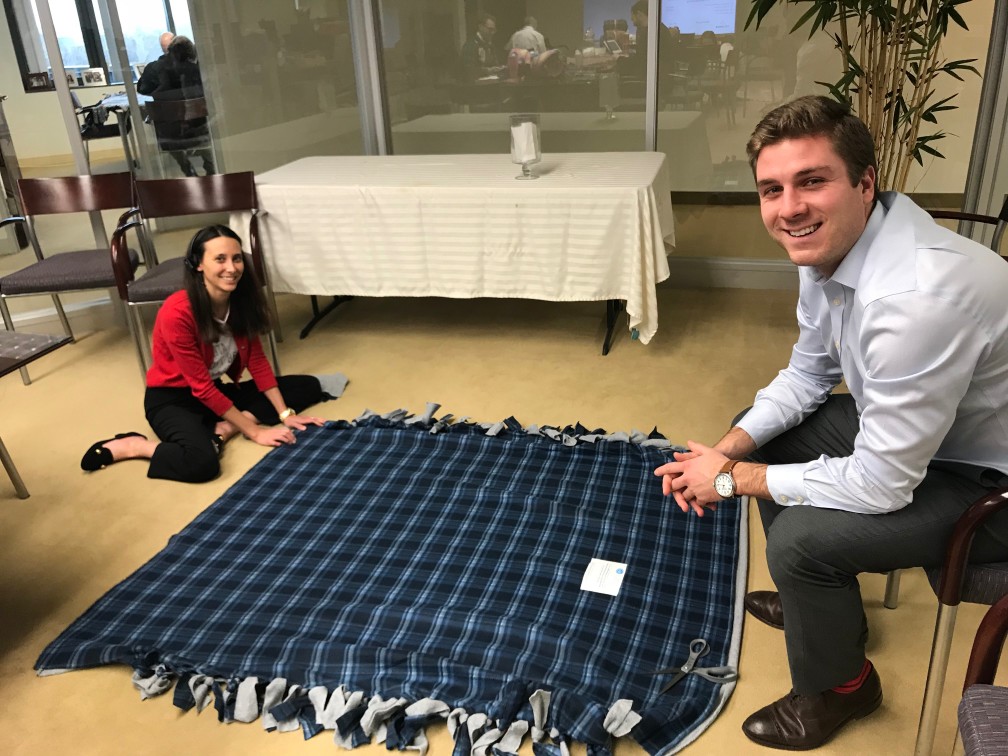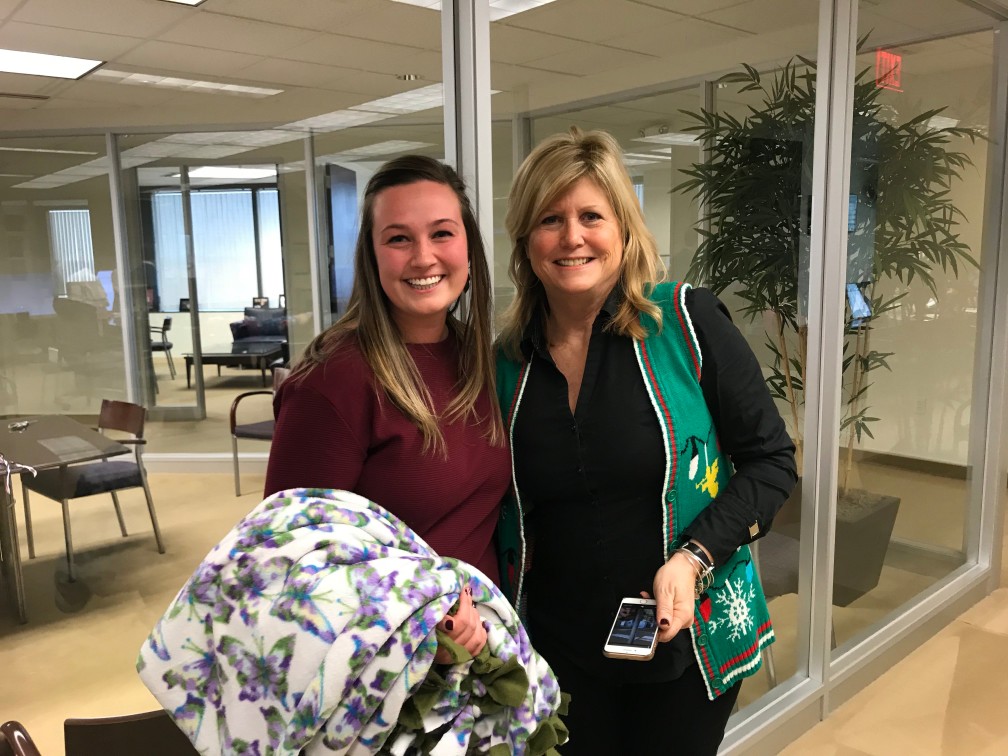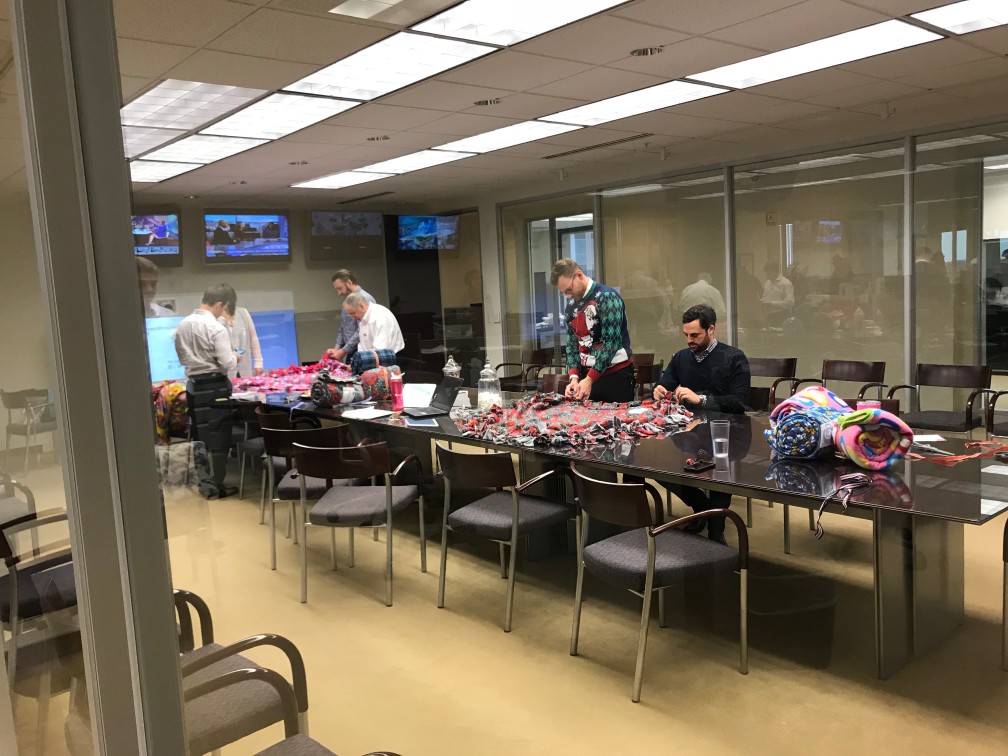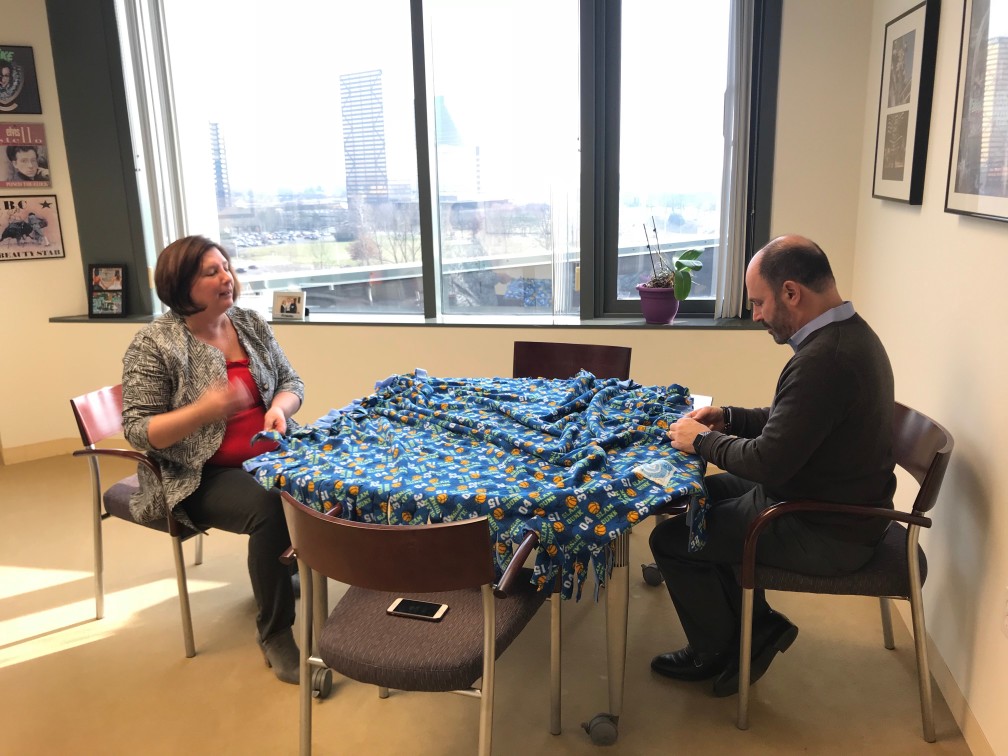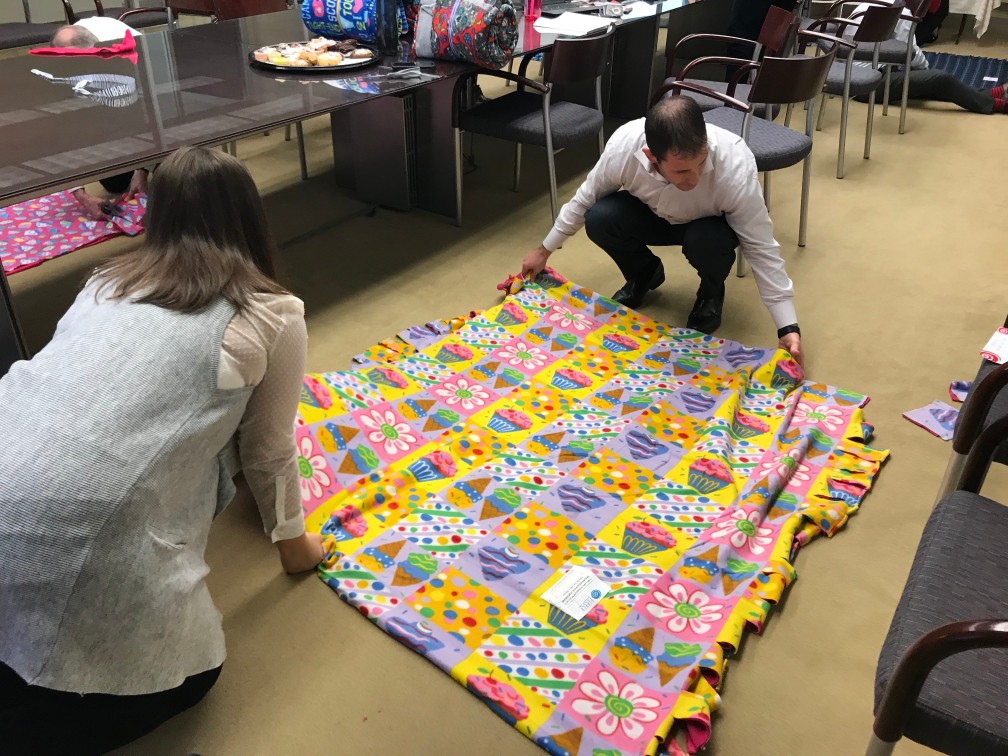 In searching for a meaningful cause that employees could rally around during the holiday season, Telemus partnered with the Novi-based group Fleece & Thank You to make blankets. The organization, founded in 2015, provides donors the unique opportunity to give comfort and hope to children by creating fleece blankets and personalized video messages that go to hospitals across Michigan and northern Ohio.
Moved by the group's mission, Telemus purchased 25 blanket-making kits with money that would've have been spent on employee lunches, said Johannah Schiffer, Telemus project organizer and new mother herself.
"It's such a scary time when somebody's in the hospital, for themselves and their family," Schiffer said. "Hopefully, this can bring a little comfort."
With the kits at the ready, the Telemus team got to work one cold December afternoon. Employees teamed up in groups of two, working together to line up a patterned fleece blanket perfectly on top of a solid one. Then, they used scissors to snip strips every few inches around the edges, before tying one knot at a time around the entire perimeter. One by one, each blanket was completed.
It was a day devoted to teamwork, giving back and helping others.
That's exactly what Fleece & Thank You set out to accomplish. In just a few years' time, the organization has facilitated the creation and distribution of more than 40,000 blankets.
At a cost of $24 per kit, Fleece & Thank You provides blanket makers with all the needed supplies.
"We bring all of the materials, the blankets, the scissors, everything," said Fleece & Thank You's Alyssa Dorchak.
Each blanket has a patch containing information on how recipients can watch the blanket-maker's message of support and encouragement online, she said.
"It's always great to see people giving back and taking some time to lend a helping hand," Dorchak said. "It really does mean a lot – especially during the giving season. It's unfortunate when kids have to go the hospital at all but especially during the holidays. This is one small way to make a meaningful difference."
To learn more about Fleece & Thank You – go to https://fleeceandthankyou.org/