We're pleased to announce the addition of four talented new staff members to the Telemus team.
Renee Wolgin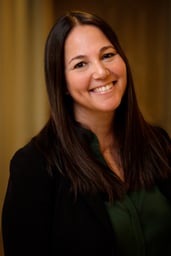 Elsewhere in this newsletter, we announced the launch of our new Virtual Family CFO. Leading the new Virtual Family Office division as Director is Renee Wolgin, a veteran public accountant with a career spanning more than two decades.
Wolgin joined Telemus in January after 17 years at Rubenfaer & Associates, P.C. in Farmington Hills, Mich., where she provided a wide array of accounting services primarily for high net worth individuals. She began her career providing audit, review, compilation and other advisory services to startups and established companies with more than $200 million in revenue at PricewaterhouseCoopers LLP.
Wolgin is a member of the American Institute of Certified Public Accountants and the Michigan Association of Certified Public Accountants. She is a graduate of Michigan State University.
"Renee is a wonderful addition to the Telemus team," said Josh Levine, Partner and Senior Financial Life Advisor. "Her impressive tax background, as well as extensive experience working with many of our mutual clients, make her the perfect person to launch our Family Office services. I am excited for the depth of knowledge and energy Renee brings to the firm and the additional benefit we will be able to offer our clients as a result."
As director, Wolgin will oversee all aspects of family financial planning and management.
"After 20 years in public accounting, I am very excited about this next chapter in my career," she said. "I want clients to feel comfortable that their financial life is order so they can focus on what they're passionate about, whether it be their business, philanthropic activities, travel, etc. They can feel confident that we understand their complete financial picture, their family and their goals.
"As their most trusted financial advisors, we are paying attention to their personal financial matters, collaborating with their other service professionals and providing recommendations based on their best interests. I look forward to building these relationships and providing our clients with peace of mind."
Claudia Johnson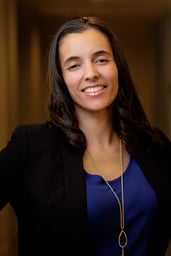 Claudia Johnson joins Telemus as a Receptionist and Client Service Associate, acting as the first point of contact for our clients and guests. She will be supporting the Client Service team.
Johnson's previous experience includes customer service in the retail and telecommunications industries, selling health and life insurance and as marketing director for a visiting physician office. She also launched C3 Experiences, an event-planning company for businesses.
Johnson holds a degree in business marketing from Oakland University, where she worked an internship with the Walt Disney College Program.
"I am very passionate about the client experience," she says. "I feel that cultivating relationships, and making clients feel like they are priority no matter their status, is important in building loyalty and excellence in service. Ultimately, they will testify to others as a genuine referral source."
Thomas Kessel
By his own admission, Thomas Kessel's path to becoming a Financial Life Advisor at Telemus was unusual. He spent nearly 35 years as a commercial banker supporting the growth and success of entrepreneurs running privately held businesses at institutions including National Bank of Detroit, Fifth Third Bank, Royal Bank of Scotland and Wells Fargo.
"I have grown to value the service aspect of my job and have become increasingly aware of the opportunity to provide support to these business owners in areas beyond providing capital for their business," Kessel said.
"I am thrilled to leverage Telemus' resources to help business owners and their families be better prepared and positioned financially and emotionally throughout their personal wealth journey."
Kessel grew up in Grand Rapids and received his undergraduate degree from Hope College and his MBA from the University of Michigan. He started in his new role March 10, reporting to Bob Stone.
Kyle Deal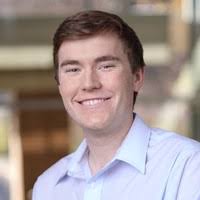 Kyle Deal joins Telemus as an associate advisor, supporting Diana Joseph in our Chicago office.
He spent three-plus years at Huber Financial Advisors, where he sat in on meetings with clients and helped with comprehensive financial planning. Deal is a 2016 graduate of the University of Illinois Urbana-Champaign, where he received his bachelor's degree in financial planning and services.
Deal received a sort of trial by fire upon joining the firm in February, as existing clients he had never worked with needed attention right away.
"Kyle brings to the Telemus team a can-do attitude coupled with financial planning expertise and an obvious passion for helping people to reach their goals," Joseph said. "He began at our firm under less than ideal circumstances and he has been adaptable, helpful and he has delivered results."
Please join us in extending a warm welcome to each of our new team members.