Brexit and Trade: Getting To Some Resolution
Its December 13th and we are finally starting to get some resolution to the significant geopolitical overhangs we have been discussing all year. In the U.K., Boris Johnson and the Conservative party won a decisive victory in the election. In fact, the Conservatives now control the most seats in Parliament since the 1980's when Margaret Thatcher was Prime Minister. At this point, it would seem highly probable that Brexit is completed by the current January 31st deadline, per the agreement PM Johnson has already struck with the EU.

On the U.S. side, it seems like a Phase 1 trade agreement with China has been agreed to, but has yet to be signed. From what I've read, the agreement is very light on content and the big issues (forced technology transfers, IP rights, etc.) remain unresolved. Politics aside, the positive of the agreement is that it provides some level of clarity and we have the ability to put trade disputes aside between now and the 2020 election. There will definitely be more to come, but it doesn't have to occur before November. My hope is that, at the margin, this modest agreement leads to improved corporate confidence and a pickup in corporate spending.

Both news events should be positive for the market and are likely to set a bullish tone heading into 2020. An uptick in rates and a slightly steeper yield curve wouldn't surprise me either, but predicting rates is always a challenge. I'm not convinced these events are significant enough to lead to a sustained rally, but they are positive nonetheless.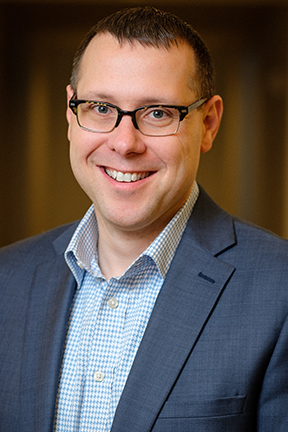 Matt joined the Telemus team in 2018. As Director of Investments, he leads the firms the investment process and research effort. Matt has experience as an equity analyst and portfolio manager and has advised corporate pension plans on their manager selection. He's been quoted in Money Magazine and Barron's.
Matt Dmytryszyn
mdmytryszyn@telemus.com