Webinar | Insurance-Linked Investment Opportunities Amid Volatile Markets
The COVID-19 pandemic has caused significant volatility in the markets, but with that uncertainty comes opportunity. Life insurance policies aren't typically thought of as assets that can be accessed for the purposes of liquidity or investing, but they can be used that way—and in today's economic climate, a life settlement might be a strategic addition to your portfolio.

On June 24th, we held a webinar to discuss life settlements and why now may be a good time to consider them. Specifically, we covered:


What life settlements are and how they work
The benefits of life settlements to the buyer and the seller
Where life insurance fits into a sophisticated investment portfolio
The market for life settlements in light of the COVID-19 pandemic
ABOUT THE PRESENTER —Josh Levine, CFP®

Josh is a Senior Financial Life Advisor and Partner at Telemus, where he has been a member of the team since its inception in 2005. As a Partner, Josh works with individual members on comprehensive financial life management issues. He also assists business owners with evaluating their qualified retirement options such as 401(k), profit sharing and cash balance plans.

Prior to joining Telemus, Josh worked at Towers Perrin advising Fortune 100 companies on their employee benefit plans. Josh is a proud graduate of the University of Texas and completed his MBA at Emory University. Josh is an avid soccer player, runner, biker, and competes in many triathlons. He loves to spend time with his family and the family dog.
ABOUT THE PRESENTER —Richard Beleutz

Rich is the CEO of AIR Asset Management, where he is responsible for overseeing and directing the firm's overall strategic growth and initiatives. He has more than 20 years of financial services experience and has closed over USD $1 billion in transaction for companies and investment products. He draws from his diverse deal experience in the realms of private equity and investment banking, and has operations experience as principal of three hedge funds.

Since 2006, Rich has launched a life settlement brokerage business, a life settlement trading hedge fund, and a life expectancy company. Rich's thought leadership in the alternative investments space has been sought after for interviews and industry conference speaking engagements. Rich graduated from the University of Michigan with a BA in Economics in 1992. He holds Series 7, 9, 10, 24, 63, and 79 securities registrations.
ABOUT THE PRESENTER —Scott Romanek

Scott is the Managing Director of Sales & Marketing at Air Asset Management, where he is responsible for the implementation of strategic marketing initiatives, fundraising, development of client relationships and providing investor relations support to AIR Asset Management's investors. Scott possesses over 20 years in the investment management and financial industry.

Prior to joining AIR Asset Management, Scott served as Vice President of Distribution & Fundraising for MJM 2 Capital, a firm specializing in the fundraising, distribution and investor relations of a macro hedge fund strategy. Scott earned a BS in Business from Arizona State University W.P. Carey School of Business.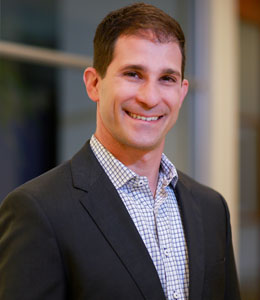 Josh has been a member of the Telemus team since its inception in 2005. As a Partner and Senior Financial Life Advisor, Josh assists clients with strategy, financial planning, and holistic financial solutions. In addition to servicing clients, Josh is an integral part of the management team responsible for running the business of the firm.
Josh Levine
jlevine@telemus.com