Telemus Special Market Commentary: Maintaining Perspective During Uncertain Times
In the past week we've witnessed extraordinary action by governments across the globe as they attempt to ease the uncertain impact of the coronavirus. Markets have bobbed around as investors seek to adjust their expectations in response to a constant flow of news and information. Markets have also reflected fear driven selling in both stock and bond markets after those that had gotten too aggressive in the search of short-term returns are looking to de-risk.
With all the fear and uncertainty on the news, and the daily market moves not helping, it's important to maintain perspective. The impact of the coronavirus does appear to be a transitory effect. Take for example, South Korea, which after only a few weeks is starting to see a stabilizing trend in the spread of the virus. Looking out beyond the next weeks or months, we'd expect much of the immediate fear related to the virus to be behind us. The follow-on impact to the economy is still yet-to-be determined as conditions remain fluid.
I view the actions taken by the Federal Reserve on Sunday evening to be supportive to the markets and ultimately the economy. The Fed is looking to act early and in an aggressive manner to ensure that banks and money markets are lending. These bold actions are intended to encourage financial institutions to make loans and keep less capital in safer short-term investments. These actions will be key to unlocking some of the bottlenecks in the overnight lending and bond markets. The prospect of some added fiscal policy coming out of Washington should be supportive to individuals and businesses that are likely to be directly impacted by the virus.
With a constant barrage of news around the virus and actions to respond to it, it's easy to get lost in the noise. Continually hearing negative news naturally stokes our emotions. With a great deal of uncertainty surrounding such unique circumstances, these fears are natural for everyone. I've found it best, as hard as it often is for me, to take time to tune out the news. After all, it's what happens over the next five years, ten years, or longer, that matters most.
A ray of light coming out of the coronavirus pandemic is the resilience of the human spirit, evident in people's creativity and willingness to help and support others. The population generally recognizes the need for social distancing in order to keep everyone safe, particularly those most at risk. With all the chaos occurring at grocery stores, from our experience, there appears to be order and respect. Less activities, school cancellations and many enterprises electing to allow individuals to work from home will bring the benefit for families having more time together.
We encourage you to continue to check in at www.telemus.com for more updates. Also, feel free to reach out to your Telemus Advisor, or if you don't have one, contact us. We are here to enrich the lives of our clients and during these episodes of uncertainty we value our communication with you.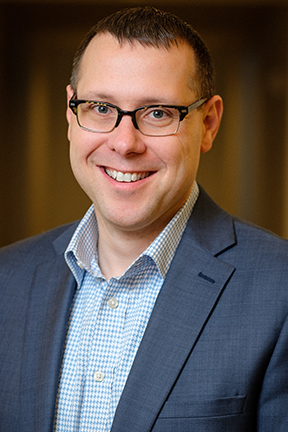 Matt joined the Telemus team in 2018. As Director of Investments, he leads the firms the investment process and research effort. Matt has experience as an equity analyst and portfolio manager and has advised corporate pension plans on their manager selection. He's been quoted in Money Magazine and Barron's.
Matt Dmytryszyn
mdmytryszyn@telemus.com