Webinar | Medicare & Medicare Advantage 101
Signing up for Medicare coverage can be a complex and confusing process. The Open Enrollment Period for Medicare begins on October 15 and ends on December 7—and if you don't choose your plan carefully, you might be stuck with healthcare coverage that is inefficient and/or insufficient for your unique needs until next year's enrollment period.
We recently hosted a webinar on the most important things to know about Medicare and Medicare Advantage. Telemus Financial Life Advisor Ari Fischman, CFP® was joined by Cary Constant, Ruben Rodriguez, and Kirsten Cook of PKIG, and together, they discussed:
The key differences between Medicare & Medicare Advantage
How Medicare impacts your other insurance coverage
How to fill gaps in Medicare & Medicare Advantage coverage
Key dates to remember if you plan to sign up for Medicare or Medicare Advantage
ABOUT THE PRESENTER —Ari Fischman, CFP®
Ari Fischman, CFP® formally joined Telemus in October 2020 as a Financial Life Advisor. Ari has been a part of the financial industry for almost 20 years, specializing in insurance. Prior to joining the Telemus team Ari worked with Telemus as a strategic partner to deliver integrated insurance solutions. This partnership allowed him to help develop customized insurance solutions for Telemus clients. As a Financial Life Advisor, Ari looks forward to being able to offer holistic financial planning and improved investment management solutions to his clients.
ABOUT THE PRESENTER —Cary Constant
Cary Constant has been assisting clients with their insurance needs since 2001. Cary graduated from Michigan State University with a B.A. in English Literature and became a licensed insurance agent shortly after. In 2005, she launched Beechtree Insurance Agency—now part of Phil Klein Insurance Group—with her father. In 2009, Cary became a Dale Carnegie coach and has since written insurance training for some of the nation's top insurance carriers and agencies. Rather than selling, Cary focuses on consumer education and finding solutions for PKIG clients' unique needs.
ABOUT THE PRESENTER —Ruben Rodriguez
Ruben Rodriguez is an Executive Risk Manager at PKIG, where he has been helping small Michigan businesses and families since 2014. Ruben has worked as an executive and trainer for many local and national insurance companies and learned that his true passion is working as an advocate for his clients. Ruben is committed to serving his local community by contributing to local events and empowering PKIG's valued clients to make the right coverage choices.
ABOUT THE PRESENTER —Kirsten Cook
Kirsten Cook is an Executive Risk Manager at PKIG, dedicated to delivering value to clients based upon their individual needs. Kirsten graduated from Eastern Michigan University with a degree in Political Science and Literature. She subsequently graduated cum laude from Detroit College of Law at Michigan State University with a Juris Doctor (J.D.).

Kirsten practiced law in southeast Michigan for 22 years, handling a multitude of cases ranging from personal injury, to auto accidents, workers' compensation, and disability cases. She witnessed firsthand the financial burden an injury or illness can have on an individual and their family with the loss of income and /or lack of health insurance. Kirsten began her insurance career in 2020 to help clients avoid the financial disaster she witnessed too often. She is dedicated to finding the right financial solution for clients to fit their needs and budget.


Click here for designation requirements
---
All opinions expressed in this article are for general informational purposes and constitute the judgment of the author(s) as of the date of the report. These opinions are subject to change without notice and are not intended to provide specific advice or recommendations for any individual. The material has been gathered from sources believed to be reliable, however Telemus Capital cannot guarantee the accuracy or completeness of such information, and certain information presented here may have been condensed or summarized from its original source. Any reference to an index is included for illustrative purposes only, as an index is not a security in which an investment can be made. Indices are unmanaged vehicles that serve as market indicators and do not account for the deduction of management fees and/or transaction costs generally associated with investable products.
PAST PERFORMANCE IS NOT A GUARANTEE OF FUTURE RESULTS. Investment decisions should always be made based on the client's specific financial needs, goals and objectives, time horizon and risk tolerance. Current and future portfolio holdings are subject to risk. Risks may include interest-rate risk, market risk, inflation risk, deflation risk, currency risk, reinvestment risk, business risk, liquidity risk, financial risk, and cybersecurity risk. These risks are more fully described in Telemus Capital's Firm Brochure (Part 2A of Form ADV), which is available upon request. Telemus Capital does not guarantee the results of any investments. Investment, insurance and annuity products are not FDIC insured, are not bank guaranteed, and may lose value.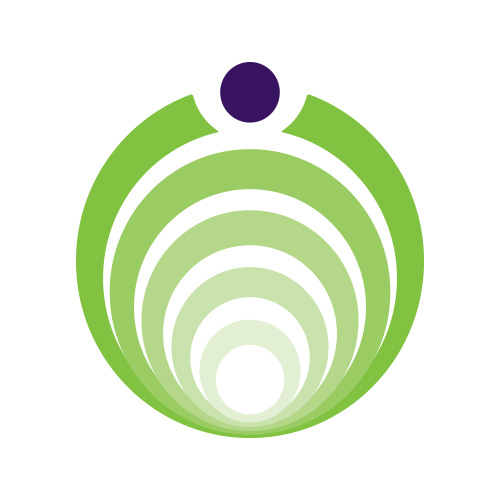 Telemus is a place where financial security is just the starting point. A place where you can identify and realize a more profound, more aspirational mission – to leverage your wealth to help you achieve your envisioned future. Through a deep and thoughtful exploration process with a unique team of experts, we help you define what financial and personal achievement means. By igniting a partnership with Telemus, we will help you attain personal life enrichment, your grandest visions, and your life's most important goals. At Telemus, we have a different perspective on your financial life. When you take a seat at the Telemus Roundtable, you gain access to the most compelling conversations and inspired solutions for your financial future. We offer you a brand new, more holistic outlook far beyond just investment management which we know will serve as the inspiration for a more enriched life.
Telemus