Telemus Capital Named to InvestmentNews Best Places To Work For Financial Advisors 2023
Telemus is pleased to announce it has been named to InvestmentNews' Best Places to Work for Financial Advisors for 2023.

Telemus was ranked No. 11 in the 30-49 employees category for creating a talent-attracting culture built on thoughtful leadership and operational practices that foster growth and retain employees.

Compiled by Best Companies Group, this annual list recognizes the top financial advisory firms in the country, with a focus on a company's employment practices, programs and benefits. Employees at qualifying firms with at least 15 employees and in business for a year are surveyed for their perspectives.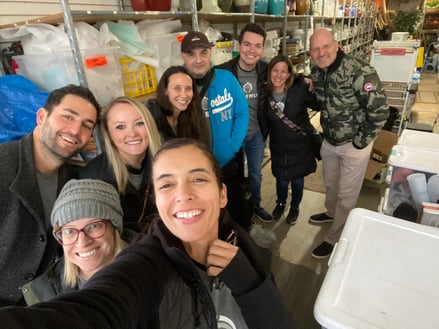 "At Telemus, our philosophy is 'if you take care of your own, they will take care of you,' and maintaining a positive workplace culture is a pivotal part of that," said Lyle Wolberg, CFP®, CEO and Partner at Telemus Capital. "By treating our employees with as much care as we can and providing thoughtful leadership, we help them feel empowered to do their best work — which, in turn, makes it easier for us to attract and retain top talent at our firm."
"I am especially proud of this achievement because it is a testament to our employees' happiness and their appreciation for the culture and team atmosphere that we have created at Telemus."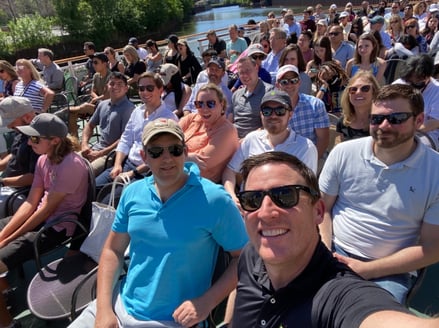 The full list is available here: https://bestplacesforadvisers.com/30-49/telemus-capital/

The methodology for this list is available here: https://bestplacesforadvisers.com/
---
PAST PERFORMANCE IS NOT A GUARANTEE OF FUTURE RESULTS. Investment decisions should always be made based on the client's specific financial needs, goals and objectives, time horizon and risk tolerance. Current and future portfolio holdings are subject to risk. Risks may include interest-rate risk, market risk, inflation risk, deflation risk, currency risk, reinvestment risk, business risk, liquidity risk, financial risk, and cybersecurity risk. These risks are more fully described in Telemus Capital's Firm Brochure (Part 2A of Form ADV), which is available upon request. Telemus Capital does not guarantee the results of any investments. Investment, insurance and annuity products are not FDIC insured, are not bank guaranteed, and may lose value.
InvestmentNews Best Places to Work for Financial Advisors (2023)*
*Awards and recognitions by unaffiliated publications should not be construed by a client or prospective client as a guarantee that the client will experience a certain level of results if Telemus Capital, LLC ("Telemus") is engaged, or continues to be engaged, to provide investment advisory services, nor should they be construed as a current or past endorsement of Telemus or its representatives by any of its clients. Rankings published by magazines and others are generally based on information prepared and/or submitted by the recognized adviser.

InvestmentNews' "Best Places to Work for Financial Advisers" award is conducted in partnership with employee survey firm Best Companies Group. Winners are selected from a two-part survey completed by employers and employees. Employers report their organization's workplace policies, practices and demographics. Employer questionnaire data was collected by 10/21/22. Employees complete a survey designed to measure the employee experience in areas such as leadership and planning, pay and benefits, corporate culture and communications and work environment. Employee survey data was collected between 10/28/22 – 11/11/22. Scores from the employee survey represent three-quarters of the weight of the final rankings. Firms do not pay a fee to participate. To be eligible for the award firms must be a registered investment adviser or broker-dealer; be in business for at least one year and have at least 15 full-time employees. In 2018, 50 firms were named to the list; in 2019–2023, 75 were named. The award sponsor has not disclosed how many firms were surveyed or considered for this recognition, nor the percentage of total participants that ultimately received recognition. For more information and a complete list of recipients, visit https://bestplacesforadvisers.com/.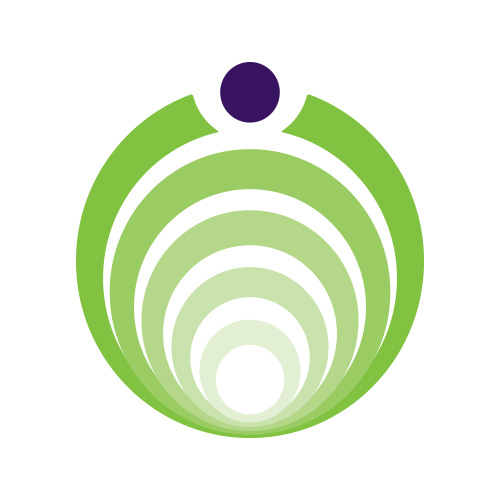 Telemus is a place where financial security is just the starting point. A place where you can identify and realize a more profound, more aspirational mission – to leverage your wealth to help you achieve your envisioned future. Through a deep and thoughtful exploration process with a unique team of experts, we help you define what financial and personal achievement means. By igniting a partnership with Telemus, we will help you attain personal life enrichment, your grandest visions, and your life's most important goals. At Telemus, we have a different perspective on your financial life. When you take a seat at the Telemus Roundtable, you gain access to the most compelling conversations and inspired solutions for your financial future. We offer you a brand new, more holistic outlook far beyond just investment management which we know will serve as the inspiration for a more enriched life.
Telemus