Webinar | Q4 Recap & 2021 Investment Strategy
Thanks to the COVID-19 pandemic, 2020 was a difficult year for the U.S. economy. The rollout of COVID-19 vaccines helped end the year on a positive note, but many experts agree that 2021 will be a pivotal year for the economy.1 The vaccines could help spur job growth and provide an economic boost, but there are still risks that could hinder our recovery in 2021 and beyond.
On January 19th, we held a webinar to discuss what we learned in 2020 and review our investment strategy for 2021.
Specifically, we covered:
Why investors should keep a close eye on their risk in 2021
The factors that could influence our nation's recovery
The risks of relying on COVID-19 vaccines as a "magic bullet" for the economy
Why the investment landscape is more challenging than it has been in recent years
1Reuters, Fed will be tested in 2021 as vaccines boost U.S. economic outlook. (Link)
ABOUT THE PRESENTER — Matt Dmytryszyn, CFA

Matt Dmytryszyn, CFA is Telemus' Director of Investments. As Director, Matt uses his 18 years of investment experience to help develop the investment strategy for the firm and spearhead the research of traditional investment managers and funds. Matt also supports the firm's asset allocation effort along with researching alternative investment strategies.
Matt has been published in an Institutional Investor journal as well as quoted in Barron's and Money Magazine.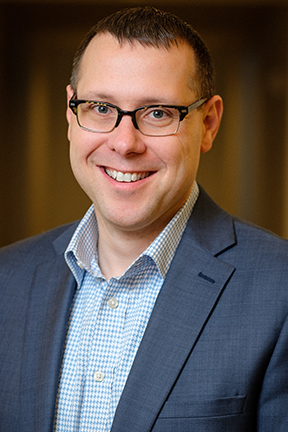 Matt joined the Telemus team in 2018. As Chief Investment Officer, he leads the firms the investment process and research effort. Matt has experience as an equity analyst and portfolio manager and has advised corporate pension plans on their manager selection. He's been quoted in Money Magazine and Barron's.
Matt Dmytryszyn
mdmytryszyn@telemus.com